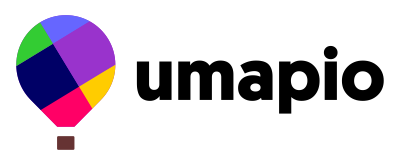 ---
Terms and Conditions
Date of Last Revision: Sept 9, 2020
This page explains the terms under which you may use our online and/or mobile services, website and software provided as part of or in connection with a service (collectively, the "Service"). By accessing or using the Service, you acknowledge that you have read, understood and agree to be bound by this Terms of Use Agreement (the "Agreement") and the collection and use of your information as set forth in the
Privacy Policy
. This Agreement applies to all visitors, users and others who access or use the Service ("Users").
We reserve the rights to change or modify any of the terms and conditions contained in these Terms of Use of the Umapio Service at any time and in our sole discretion. Any changes or modifications take effect immediately after the posting of corrections on the Site. Your continued use of this Site or the Services following the posting of their changes or modifications will constitute your acceptance of such changes or modifications. Therefore, you should regularly review these Terms of Use and applicable policies from time to time to understand the terms and conditions that apply to your use of the Site and Services. If you do not agree with the changed terms, you must stop using the Site and Services.
1. Right to use the service
Persons under the age of 13 should not create an account or use the Services. You must be at least the age at which you have the right to transfer personal information under the laws of your country. If you are a parent or guardian who has consented to your child's use of the Site or Services, then, to the fullest extent permitted by applicable law, you agree and assume full responsibility for that child's use of the Umapio software and Services, including all financial costs and the legal liability that he may incur
using the Services.
You acknowledge that you are entitled to enter into a legally binding contract with Umapio and that you agree to these Terms and Conditions and all related local, federal and international laws, rules and regulations.
2. Service rules
You agree not to engage in any of the following prohibited activities:
- Copying, distributing or disclosing any part of the Service on any medium;
- Using any automated system, including but not limited to "robots", "spiders", "offline readers", etc., to access the Service in a manner that sends more request messages to our servers than a person can reasonably create in the same period of time using a regular online browser or smartphone;
- Sending spam, letters of happiness or other unwanted messages using the Service;
- Attempts to interfere, compromise the integrity or security of the Service, or decrypt any transmissions to or from the servers on which the Service is running;
- Taking any action that imposes, or may, at our sole discretion, create an unreasonable or disproportionately large load on our infrastructure;
- Downloading and distributing viruses, worms or other software agents through the Service;
- Collection of any personal information, including account names, from the Service;
- Impersonate another person or otherwise misrepresent your affiliation with a natural or legal person, or commit fraud;
- Interference with the normal operation of the Service;
- It is prohibited to access any content of the Service using any technology or means other than those provided or permitted by the Service;
- Bypass measures we may use to prevent or restrict access to the Service.
- It is forbidden to use branding, logo, designs, photos, videos or any other materials of the Umapio brand.
3. Security
After creating an account in the Umapio Service, you accept full responsibility for any activity with it. If you think that someone managed to hack your account, or used it for fraudulent purposes, write to us at
[email protected]
.
Umapio is a geolocation service - in order to work properly, it needs to receive information about the location of your device. The first time you launch the application, it will ask you for permission to access geodata. You must give your consent by clicking the appropriate button in the request form. If you do not allow to provide access to your location, you will not be able to use the application functionality.
During operation, the application discloses your location to other users of the Service both in an active state and in a passive mode when the application is closed. You can turn off the transmission of your location at any time by turning off the application by clicking on the corresponding button on its main screen. If you turn off the transfer of data about the location of the device, the functionality of the application will not be available to you.
Location accuracy depends on many factors, such as mobile network coverage, connection stability, and so on. Your location may not always be shown accurately on the map, so keep this in mind.
The maps used in the application belong to third parties. Therefore, it may turn out that some geographic areas have not yet been properly processed or changed, so the maps may provide inaccurate information about the area.
You take all possible risks by disclosing your location, personal information, including your name, photos and other data to other users of the Service. We are not responsible for the actions of third parties who may use information about you and your location for their purposes.
You agree that you will not place blame on Umapio or any of our partners, managers, managers, shareholders, employees, licensors, suppliers and intermediaries, within the framework of the law, for any complaints, fines, claims, damages, costs, debts or expenses (including an attorney) that have arisen, aggravated or in any other way related to your access to or use of the Services or your User Content.
We care about the integrity and security of your personal information. However, we cannot guarantee that unauthorized third parties will never be able to bypass our security measures or use your personal information for inappropriate purposes. You acknowledge that you provide personal information at your own risk.
You agree not to impose on us, our managers, employees, our partners your losses, costs, obligations, debts arising from or as a result of using our Service (including the website, mobile application or service): because of your violation of any rights third parties, including but not limited to the right to privacy or intellectual property rights; your violation of any applicable law in your country; posting any of your User Content, any User Content, or other information submitted through your account by you or those who have access to your account.
4. User Content
The Service allows users to post content such as profile information, images, statuses, comments, questions, messages, and other content or information (any such content that the user submits, posts, displays, creates, or affirmatively chooses to make available on the Service "User Content" ). User Content does not include information collected from or about your phone or device. We do not claim ownership of any User Content created or submitted by you. The User Content you create remains yours. However, by submitting User Content through the Service, you authorize others to view, edit and/or share your User Content in accordance with your preferences and this Agreement. We have the right (but not the obligation), at our sole discretion, to remove any User Content that is transmitted through the Service.
You agree not to post or transmit User Content that:
- May put you at risk of harm, loss, physical or mental injury, emotional distress, death, disability, physical or mental illness, or physical or mental illness for you, any other person, or any animal;
- May create the risk of any other loss or damage to any person or property;
- Attempts to harm or exploit children by showing them inappropriate content, requesting personal information or otherwise;
- May constitute or contribute to a crime or offence;
- Contains any information or content that we consider illegal, harmful, offensive, racial or ethnic offensive, defamatory, violating, infringing on personal privacy or publicity rights, harassing, humiliating other people (publicly or otherwise), defamatory, threatening, offensive or otherwise objectionable;
- Contains any information or content that is illegal;
- Contains any information or content that you are not authorized to provide in accordance with any law or contractual relationship;
- Contains any information or content that you know is incorrect and not relevant;
you are prohibited to copy or use personally identifiable or business contact information about other users without their permission. You agree that any User Content that you post will not and will not infringe on the rights of third parties of any kind, including but not limited to any Intellectual Property Rights or Privacy Rights. We reserve the right but are not obligated to, reject and/or remove any User Content that we believe violates these terms, in our sole discretion.
By using the Umapio service you confirm, represent and war ant the following:
- You have the consent of each identifiable natural person in your User Content to use the name or image of that person in the manner prescribed by the Service and this Agreement, and each such person has released you from any liability that may arise in connection with such use.
- Your User Content and its use on the Service in accordance with the provisions of this Agreement will not violate any laws or rights of third parties, including, but not limited to, intellectual property and privacy rights. We are not responsible or assume any liability for any User Content that you or any other User or third party post or submit through the Service. You are solely responsible for your User Content and the consequences of posting it, and you agree that we only act as a passive channel for online distribution and publication of your User Content. You understand and agree that you may be exposed to user-generated content that is inaccurate, objectionable, offensive, inappropriate to children, or otherwise inappropriate for your purposes.
5. Copyright for user-generated content
By posting any User Content on the Service, you expressly grant, represent and warrant that you have all the rights necessary to provide the Service with a royalty-free, sublicensable, transferable, perpetual, irrevocable, non-exclusive, worldwide license to use, reproduce, modify, publish, list information, edit, translate, distribute, publicly display and create derivative works of all such User Content and your name, voice and/or images contained in your User Content, in whole or in part and in any form, known now or developed in the future, for use on the Service and for our commercial, marketing, advertising and other purposes.
6. Mobile software
As part of the Service, we provide software and/or an application developed for mobile devices ("Mobile Software"). To use the mobile software, you must have a mobile device compatible with the mobile software. We do not guarantee that the Mobile Software will be compatible with your mobile device. We grant you a non-exclusive, non-transferable, revocable license to use the compiled copy of the Mobile Software code for your personal use. You are prohibited from: alter, disassemble, decompile, or reverse engineer the Mobile Software, unless such limitation is expressly prohibited by law; rent, lend, resell, sublicense, distribute or otherwise transfer the Mobile Software to any third party, or use the Mobile Software to provide time-sharing or similar services to any third party; make any copies of the Mobile Software; remove, bypass, disable, damage or otherwise interfere with security-related features of the Mobile Software, features that prevent or restrict the use or copying of any content available through the Mobile Software, or features that enforce restrictions on the use of the Mobile Software. You acknowledge that we may release updated versions of the Mobile Software from time to time and may automatically update electronically the version of the Mobile Software that you use on your mobile device. You agree to such automatic updates on your mobile device and you agree that the terms of this Agreement will apply to all such updates. Any third party code that may be included in the Mobile Software is subject to a valid open source EULA or a third party license, if any, authorizing the use of such code. The foregoing license grant does not constitute a sale of the Mobile Software or any copy thereof, and we or our third party partners or suppliers retain all rights, proprietary rights and interests in the Mobile Software (and any copy thereof). Any attempt by you to transfer any rights, obligations or obligations under this Agreement, except as expressly provided for in this Agreement, is void. We reserve all rights not expressly granted by this Agreement.
7. Our communication with you
By submitting your email address to the Service, you agree that we will use that address to send you notices related to the Services, including any notices required by law. We may also use your email address to send you other communications, such as changes to the Service's features and special offers. If you do not wish to receive promotional emails, you may opt out by unsubscribing from such emails from us. Opting out may prevent you from receiving emails about updates, improvements or suggestions.
You may submit comments or ideas about the Service, including, but not limited to, how to improve the Service or our products ("Ideas"). By submitting any Idea, you agree that your disclosure of information is free, voluntary and without restrictions and will not impose any obligations on us, and that we can use the Idea without any additional compensation to you, we may disclose the Idea to on a non-confidential basis or otherwise to anyone. You also acknowledge that by accepting your message, we do not waive any rights to use similar or related ideas previously known to us, developed by our employees or obtained from sources other than you.
8. Closing or changing account
You can correct, update or change your personal information in your profile settings in the Umapio app. Removing the Umapio app from your mobile device will not erase any stored personal information about you. Your user account and content can be permanently deleted by sending a request to
[email protected]
.
9. Confidentiality
We care about the privacy of our users. You understand that by using the Service, you consent to the collection, use and disclosure of your personal information, device data, including location data, sensor data and motion data, and other data as set forth in our Privacy Policy.
10. Third party links and advertisements
The Service may contain links to third party websites, advertisers, services, special offers, or other events or activities that are not owned or controlled by us. We do not endorse or accept any responsibility for any such third party sites, information, materials, products or services. If you access a third party website from the Service, you do so at your own risk and you understand that this Agreement and our
Privacy Policy
do not apply to your use of such sites. You expressly release us from any liability arising from your use of third party websites, services or content. In addition, your relationship with advertisers or participation in them, including payment and delivery of goods, as well as any other conditions (for example, guarantees), are carried out exclusively between you and such advertisers. You agree that we will not be liable for any loss or damage of any kind arising from your relationship with such advertisers.
11. Our responsibility
We try to keep the Services in good working order, but we cannot guarantee this. Services are provided as is and whenever possible, as well as in accordance with the laws, without any guarantees of service quality, satisfaction from use, suitability for a specific purpose, unhindered use. In addition, although the purpose of the Service is to provide a comfortable user experience, we do not represent or guarantee that: the services will always be safe, error-free or timely; services will always function without delays, interruptions or disruptions; that any materials or information received through the Services will be timely or truthful.
12. Modification of the Services and termination of their provision
We are constantly developing the Service. This means that we can add or remove a function, product, or feature. We may also suspend or completely terminate the provision of the Services. Each of these actions can be performed at any time, in which case we will try to warn you in advance about this.
We also reserve the right to terminate these terms with you at our discretion due to your failure to comply with the terms of use of the Service.
13. Communication
If you have any questions about the terms of use of the service, you can always ask them by writing to us at
[email protected]
.