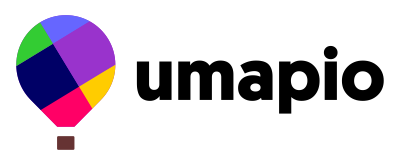 ---
Privacy Policy
Date of Last Revision: Sept 9, 2020
The Umapio Service allows you to communicate and share your location with other users of the Service, which we make available through our application.
Before you start using the Service, we strongly recommend that you carefully read this Privacy Policy and
The Terms of Use
.
The Umapio Service Administration undertakes to maintain your privacy on the Internet. We attach great importance to the protection of the data you provide. This Privacy Policy explains how we collect, use, disclose and protect your information collected through our Service, as well as your choices regarding the collection and use of information.
1. Information we collect
We collect and use your personal data only in the case of your voluntary consent. If you agree to this, you authorize us to collect and use the following data:
- Registration. When registering in the application, you provide your username to accurately identify you on the Service, provide your name (which can be either your real name or a pseudonym), date of birth, email address and phone number, links to your social media profiles.
- Contact list. Umapio app transmits your contacts list to our server on umapio.com to enable friends search when you want to add a friend. Your contacts will never be stored on our server
- Profile photos. Optionally, you can add photos to your profile to make it easier to find friends and more fun to chat with them. At any time, you can change your photos and name in the profile settings in the application.
- Umapio is a geolocation service. For the app to work properly, we need information about your current location. Data comes to us using GPS, wireless networks, cellular, Wi-Fi access points. The service does not store the history of your geolocation. The application receives your geodata in two states: when the application is active and is on the device screen; when the application is closed or minimized. In the second case, you receive a notification in the status bar that the application is receiving your geodata in the background. You are always aware when the application receives your geodata and you can turn it off in the Umapio application itself. In this case, you will not be able to use all the functionality of the Service.
- Posts and user-generated content. We collect information when you send messages or photos to other users of the Service using the application. We may also save any messages you send to our support team.
- Non-personalized information that we collect automatically using technology. When you visit our website, use our mobile application, read our emails or otherwise interact with us, we and our business partners may automatically collect certain information about your computer or device through various tracking technologies, including cookies, web beacons, log files, embedded scripts, location technologies or other tracking/recording tools (collectively "tracking technologies") and we may combine this information with other personal information we collect about you. We use these tracking technologies to collect usage and device information such as:
- Non-personalized information about how you access the Service, such as referral/exit pages, how often you access the Service, whether you open emails or click links contained in emails, whether you access the Service from multiple devices, as well as other actions that you use with the Umapio Service.
- Non-personalized information about how you use the Service, such as the features you use, the links you click, the ads you view and click on, information about your location when you access or interact with our Service, and other similar activities ...
- Information about the computer, tablet, smartphone or another device you are using, such as your IP address, browser type, Internet service provider, platform type, device type/model/manufacturer, operating system, phone number, mobile operator, date and time, a unique identifier that allows us to uniquely identify your browser, mobile device, or your account (including, for example, UDID, IDFA, Google Ad ID, Windows Advertising ID or other persistent device identifier or Ad ID), battery life and other similar information.
We may collect analytic data or use third-party analytics tools such as Google Analytics, AppMetrica to help us measure traffic and usage trends for the Service, as well as learn more about the demographic characteristics of our users. You can learn more about Google's practices at
https://www.google.com/policies/privacy/partners
and view the currently available opt-out options at
https://tools.google.com/dlpage/gaoptout
. Yandex data collection methods and policies
https://yandex.ru/legal/metrica_agreement/
.
We use this information and store it so that you do not have to re-enter it during your visit or the next time you visit the Service; to provide personalized content and information, including targeted content and advertising; to track your location and movement; to identify you and contact you across multiple devices; to provide and monitor the effectiveness of our Service and our marketing campaigns; to track aggregate metrics such as total visitors, users, traffic and demographics; to diagnose or fix technology problems reported by our users or engineers that are associated with specific IP addresses or user IDs; to detect or prevent fraud or other harmful activities; to automatically update our mobile app on your system and connected devices.
If you prefer not to accept cookies from our site, most browsers will allow you to: change your browser settings to notify you when a cookie is received, allowing you to choose whether or not to accept it; disable existing cookies; or set your browser to automatically refuse cookies. Please note that this may negatively affect your experience of using the Service, as some functions and services in our Service may not work correctly. Depending on your mobile device and operating system, you may not be able to delete or block all cookies. These browser settings that block cookies may not affect cookie-free technologies. You can also adjust your email settings to prevent the automatic upload of images, which may contain technologies that will allow us to know if you have accessed and performed certain functions with our email.
We and our third-party partners may also use information collected through tracking technologies for advertising purposes.
2. Provision of information by children
If you are a parent or guardian and you know that your children have provided us with their personal information without your consent, please contact us at
[email protected]
. It is forbidden to leave personal data of minors on our service without the consent of parents or guardians.
3. How Umapio uses personal information
We generally use the personal information that we may collect (such as your name, location, photos) to facilitate your use of the Umapio mobile app and service, to provide you with the information, products and services that you request for administration and assistance. and for any other purposes for which the information was provided. For example, we may use the information we collect:
- to respond to your emails, materials, comments, requests or complaints;
- to search for your friends in the Umapio service;
- to ensure that the application is working correctly and that you are provided with the latest version;
- to allow other users of the Umapio Service to temporarily view your location in real-time;
- to request feedback and to enable us to develop, customize and improve the Service, as well as our information and services;
In addition, if you provide your contact information, we may use it to send you news and product and service updates, including to contact you about our services, products, events, special events or offers, as well as other marketing, informational, product development and advertising purposes, including notifications of new features and/or improvements to the Service or our products and services.
The Umapio Service and the
umapio.com
website may contain links to other websites that are not operated by us. We are not responsible for their content. We recommend that you read the privacy policy of each site you visit.
4. Sharing data with third parties
We may share your personal information such as your name, your location, your photos and statuses to other users of the Umapio Service.
Any information or content that you voluntarily post through our application or site will automatically become publicly available. You are solely responsible for the content you post.
We may share your information with third parties:
- With service providers and partners. We may share information about you with providers who provide services on our behalf, and with business partners who are responsible for keeping the services up and running.
- With third parties for legal reasons. We may share information about you if we have good reason to believe that it is necessary to:
participating in legal proceedings, fulfilling a request from an authority, or following any law, rule or regulation;
investigating, resolving or preventing possible violations of the Terms of Service;
protect the rights, property and safety of us, our users or anyone else;
detecting and investigating fraud or security threats;
other third parties. We may also share aggregate information from which personal data has been removed.
We can sell a company or any combination of its products, services, assets at any time. Personal information such as customer names and email addresses, as well as other user information associated with the Service is likely to be transferred to new owners of the Service. We may also share, transfer or assign such information in the course of corporate sales, mergers, acquisitions, bankruptcies, dissolutions, or similar transactions or proceedings.
5. Security
Umapio is committed to protecting your personal information from unauthorized access, use or disclosure by taking steps to protect the information we collect. However, please be aware that, despite our efforts, no security measures are perfect or overwhelming, and that we cannot guarantee that the Service will not have any defects or deficiencies that affect the security of your information.
6. Data storage
Any information provided by you in connection with your Umapio user account will be stored as long as your account is active or as needed to provide you with services. Except for the Contact List - we do not save it on the server.
If you have created a user account in Umapio for your mobile device and want to delete it, you can click the "Delete account" button in the application settings.
We may retain and use your information as needed to comply with our legal obligations, resolve disputes, and enforce our agreements.
Umapio may be required to disclose personal information in response to legitimate government requests, including to comply with national security or law enforcement requirements.
7. User access and choice
You can correct, update or change your personal information in your profile settings in the Umapio app. Removing the Umapio app from your mobile device will not erase any stored personal information about you. Your user-generated content can be permanently removed by sending a request to
[email protected]
.
You can control the receipt of emails and text alerts in the application settings. You can also opt-out of receiving promotional emails from us by clicking on the "unsubscribe" link in such emails. You may not opt-out of receiving emails related to the Service (for example, account verification, changes or updates to the Service's features, technical and security notices).
8. Responsibility
You are solely responsible for your interactions with other users of the Umapio Service. You agree that Umapio is not responsible for the behaviour of any user of the Service or your use of any function of the application. Rely on common sense and reason when interacting with others, including when using personal or other information.
If you have questions or complaints regarding our privacy policy, please contact us at
[email protected]
or using the contact form specified in the appropriate section of this site. Our privacy policy may change from time to time. We will let you know what changes have been made by indicating in our privacy policy the date it was last updated. If we make any material changes, we will notify you by email or through a notice on this website before the change becomes effective. We encourage you to periodically review this page for the latest information on our privacy practices.
If you do not agree with this privacy policy, you cannot use the Umapio Service. In this case, you must refrain from using the Service.